Certifications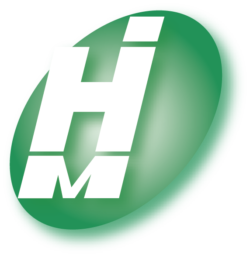 Wij zijn procesgecertificeerd door het KIWA en TÜV volgens de meest uitgebreide scope op het gebied van brandstof en chemicalien installaties en aanverwante facetten.
Uiteraard zijn wij voor deze werkzaamheden ook ISO 9001 en VCA gecertificereed. Vanaf 2009 zijn wij in het bezit van het VCA Petrochemie certificaat. De afhandeling van uw opdracht wordt dus met de grootste zorg en het hoogste veiligheids- en milieuniveau uitgevoerd. Tevens zijn wij lid van de Metaalunie en actief (bestuurs)lid bij de VTI (Vereniging van Tankinstallateurs).
We are certified by KIWA and TÜV according to the most extensive scope in the field of fuel and chemical installations.
We are also certified for ISO 9001 and VCA. We are in possession of the VCA Petrochemistry certificate since 2009. The handling of your order is therefore carried out with the highest safety measures and greatest care. We are also members of the Metaalunie and active (board) member at the VTI (Association of Tank Installers).
The innovative experts from van der Heijden Milieu- en Installatietechniek work on behalf of the VTI as an advisor at the Ministry of VROM, participate in various BRL committees (e.g. BRL-K903, REIT), and PBV committees. This enables us to inform you first-hand about laws and regulations and the latest innovative techniques.
We use our very well equipped mobile workshops with a wide range of equipment and personal protective equipment for all our installations.
Van der Heijden Milieu- en Installatietechniek B.V.
Visiting address:
Schouwrooij 24
5281 RE Boxtel
Postal address:
P.O.Box 390
5280 AJ Boxtel
Contact information:
Tel: 0411-605060
Fax: 0411-605065
e-mail: info@h-mi.nl
Chamber of commerce. no.: 171.15.878
VAT. no.: NL8087 39 682 B01
IBAN-n..: NL44FVLB0260139645
Engineering
Chemical installations
Fuel Installations
Aircraft fuelling
Inspections
Maintenance & Service
Electrical and process automation
Petrol stations
Handling systems
Soil